Dami Ajayi's Workshop and Poetry Reading hosted by ArtsnChill
On the 20th of July, 2019, Arts n Chill organized an intensive workshop on poetics which could only be described as communion of poets and intending poets. It was facilitated by Dami Ajayi, author of A Woman's Body is a Country and Clinical Blues. The workshop started off with the participants introducing themselves, sharing a few of their achievements as poets and writers, and what they write about. Dami, in the spirit of getting to work as soon as possible, had sent emails to the participants the night before, containing different texts for them to study before the workshop. During the class, these texts were taken, broken down and dissected. Different ideas were shared about what words can do, how words can unveil and at the same time mask, and how poetry can sometimes take the form of prose, amongst many other things.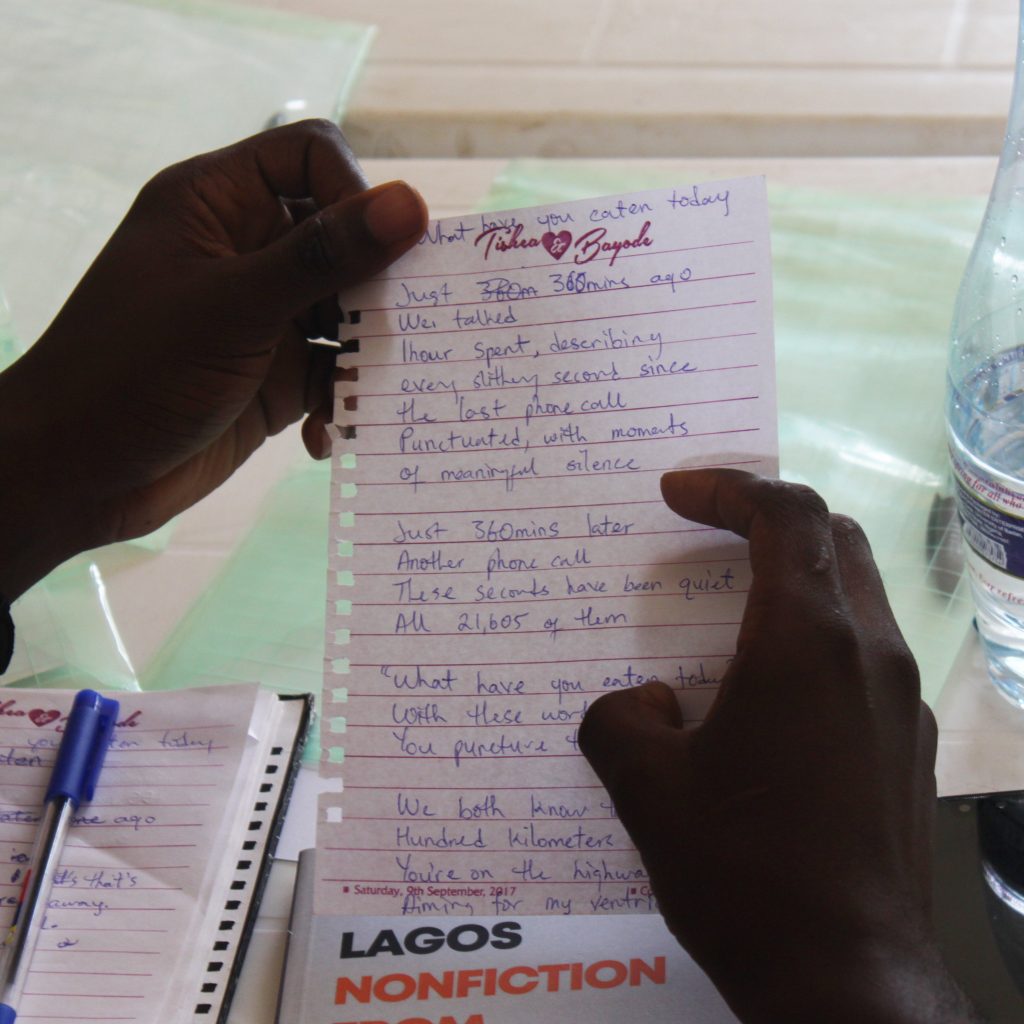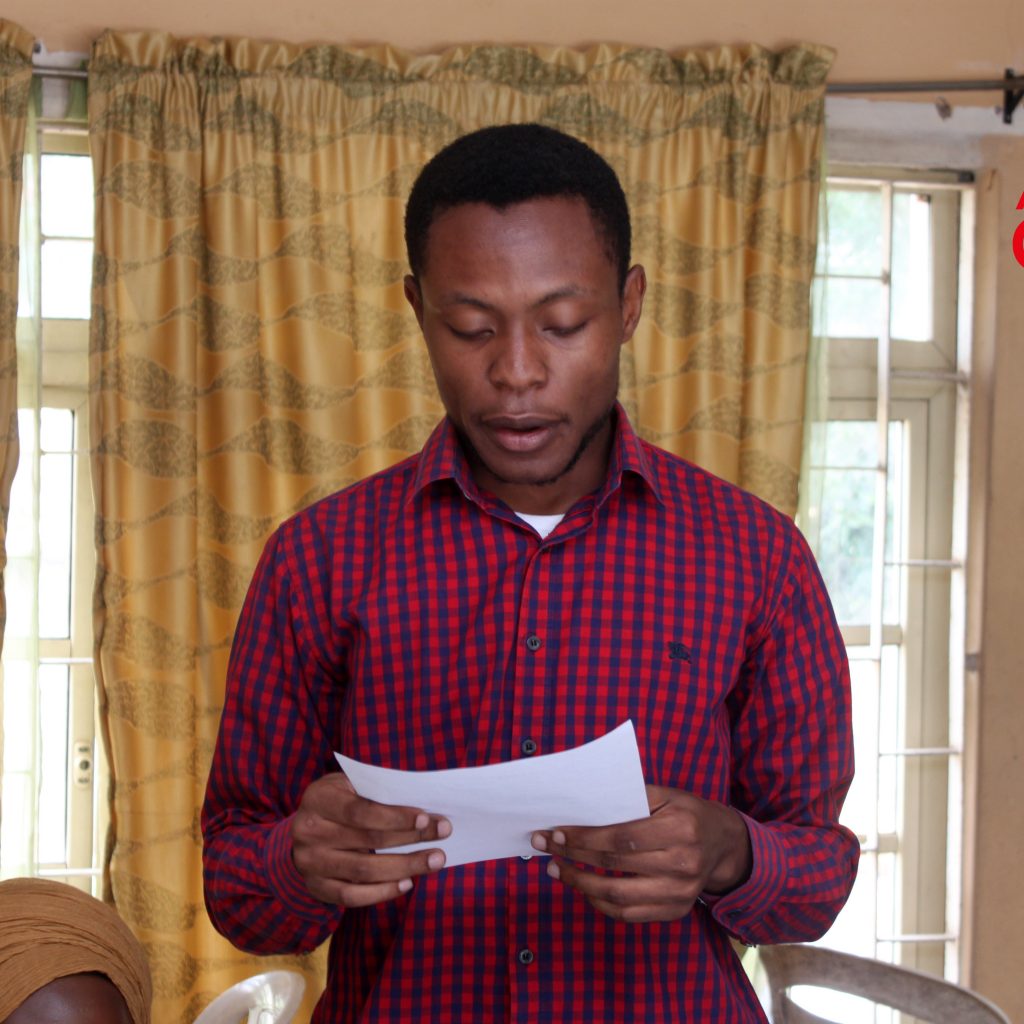 The participants were then given thirty minutes to complete the interesting task of writing a poem of their own; a love poem without using the word 'love' or its synonyms. To end the event, each participant was asked to read out their poem while the others critiqued it. This exercise was done to encourage and teach the students to critique work, most especially their own work. Overall, the workshop was a huge success as several participants took to social media to express their excitement and appreciation for the workshop.
*screenshots of tweets from the event*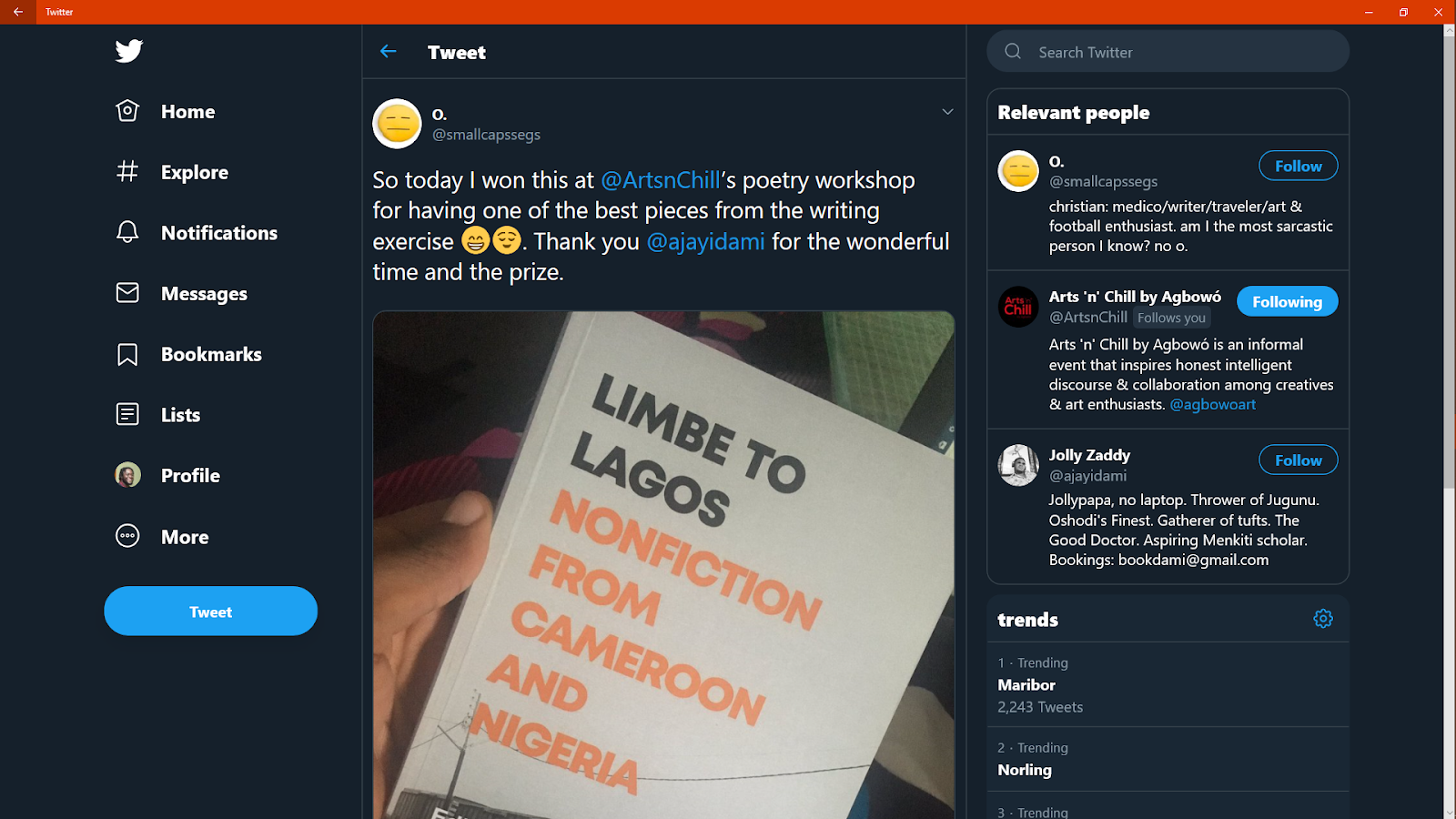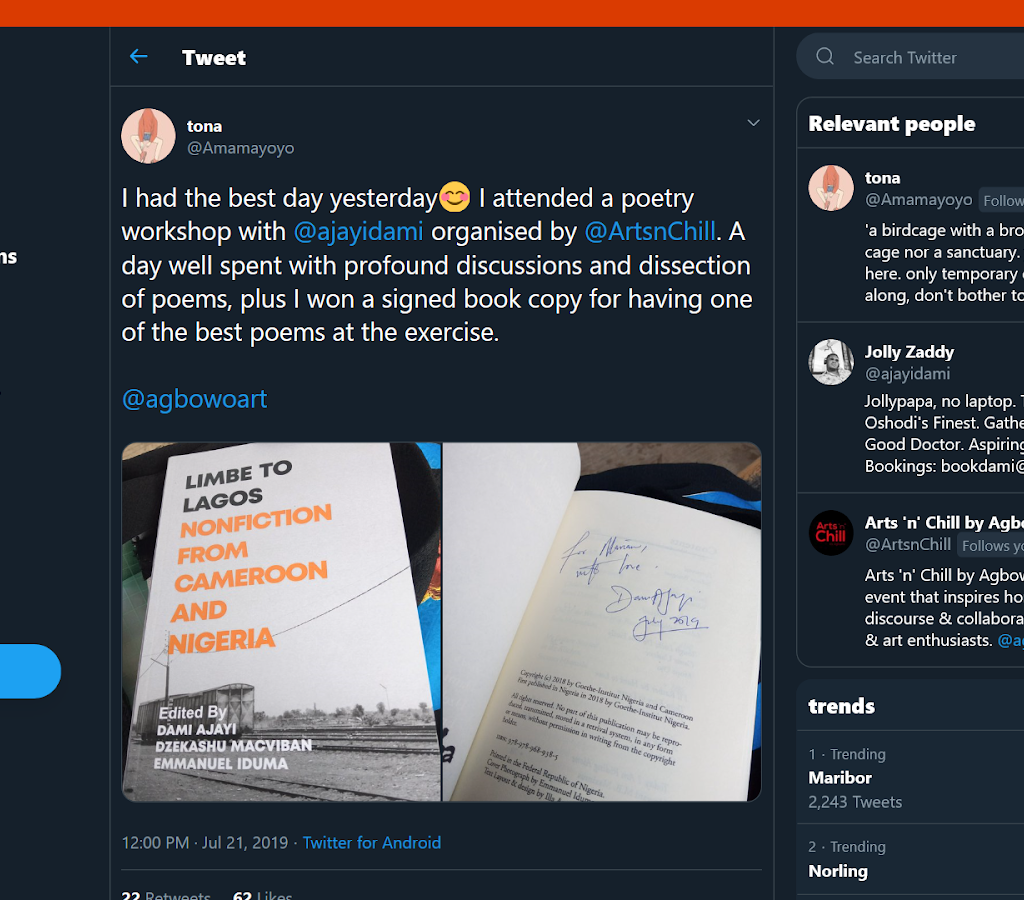 Later in the day, Arts and Chill hosted its 4th event as Arts and Chill by Agbowo. July's event – A Woman's Body is a Country, Conversations and Poetry readings with Dami Ajayi was nothing short of spectacular. The air was thick with excitement and there were well over 80 poets and poetry lovers in attendance. The event was hosted by Ajibola Tolase, who conversed with Dami about his sophomore book, A Woman's Body is a Country, and moderated questions from the audience. The event also had notable poets – Logan February, Ayodele Olofintuade, Adedayo Adegarau, Babatunde-Olotu Oluwatosin, Obafemi Thanni and others take the stage to read some of their poetry. The reading also saw lovers of African art and literature purchase items from our event vendors ArtxJuju – an Afrocentric Handicrafts brand and TheBookDealerG – Nigeria's first All African online bookstore.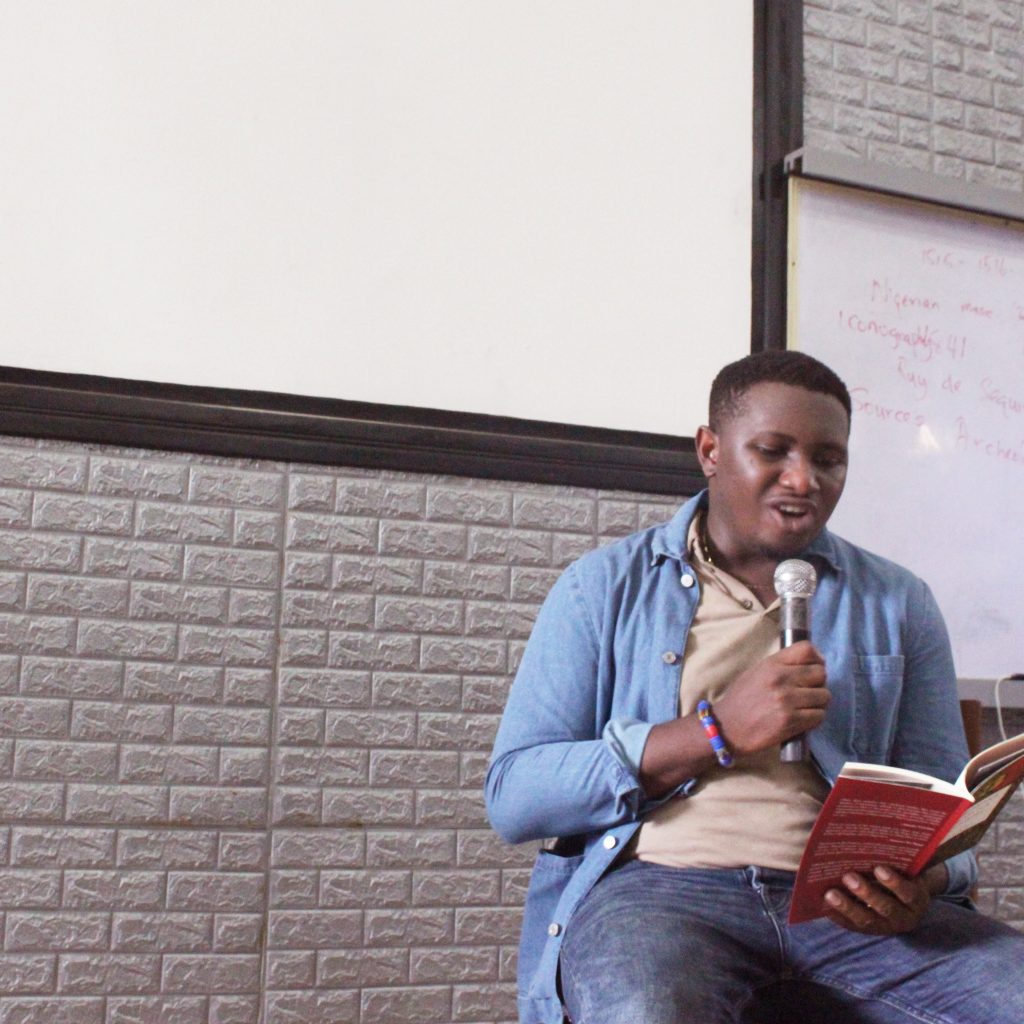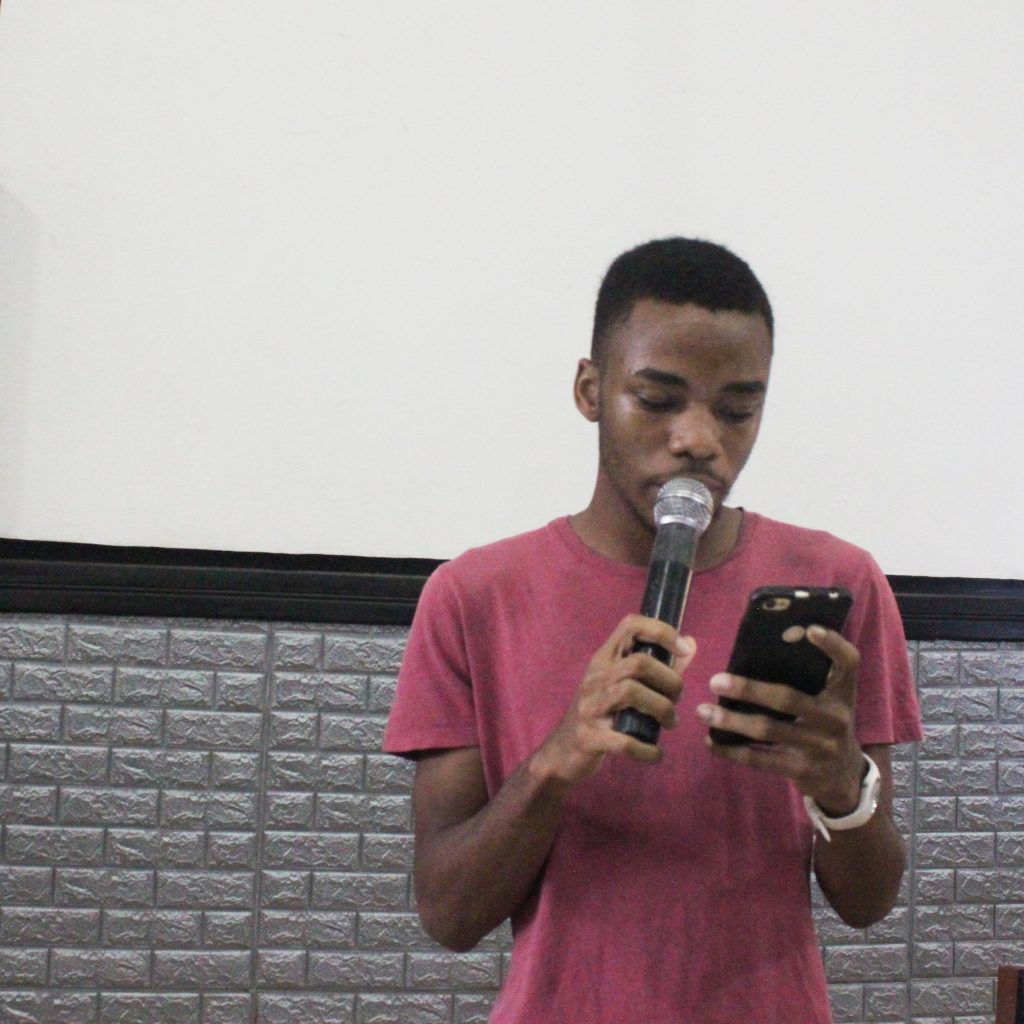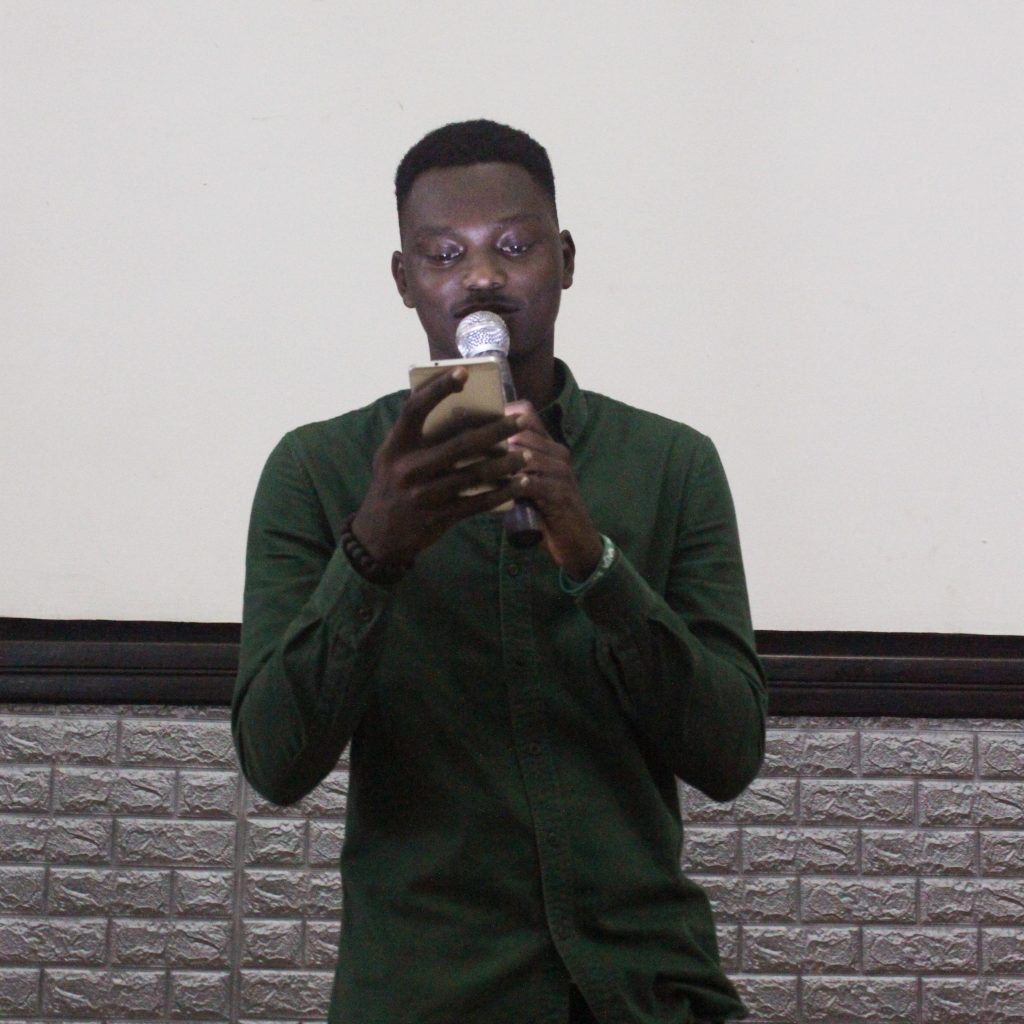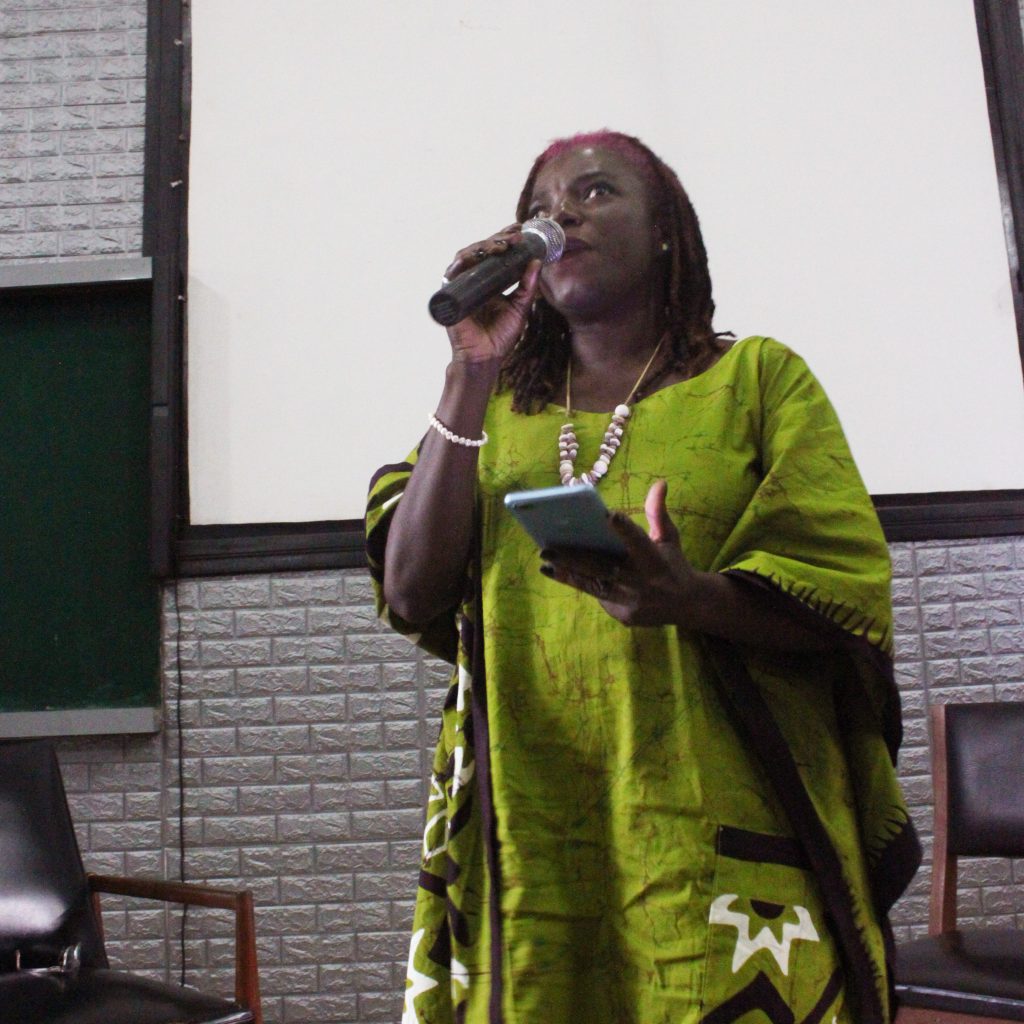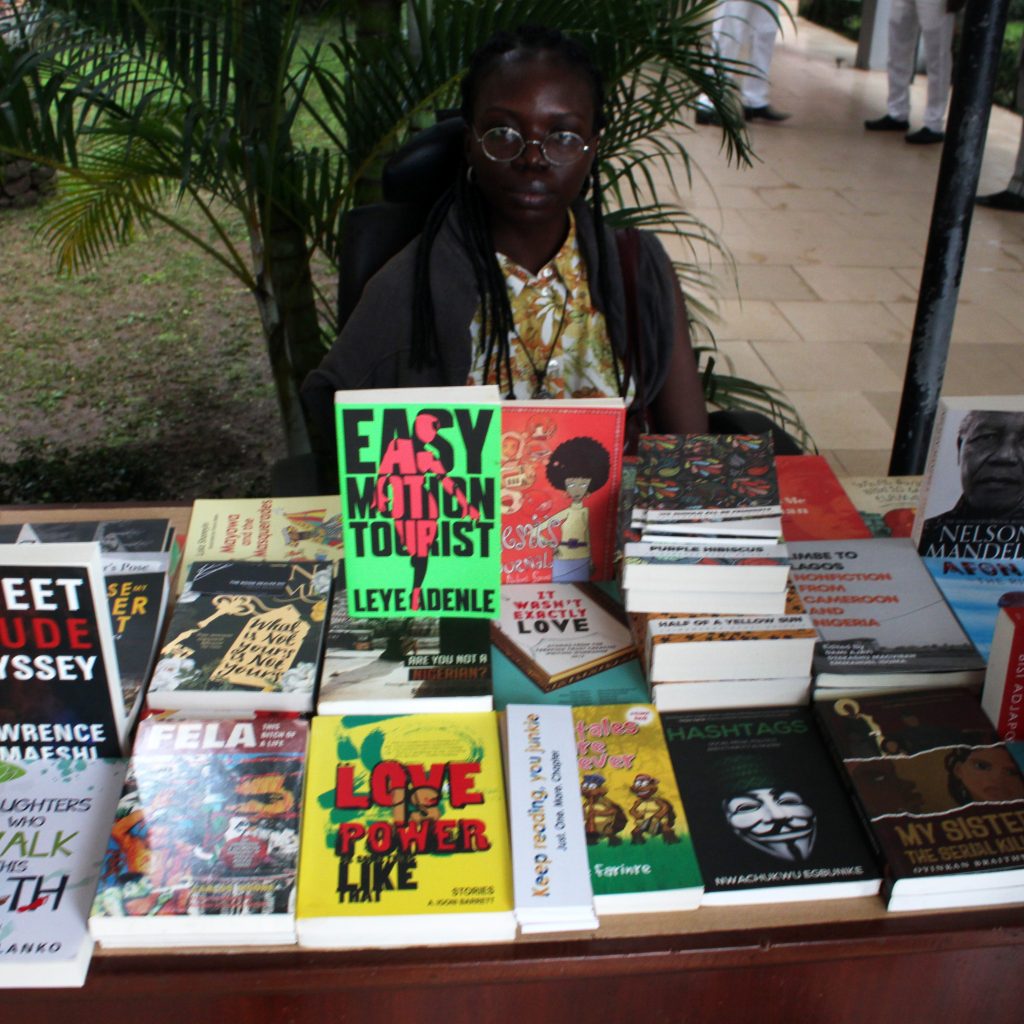 In the closing part of 2019, Arts n Chill has events lined up for every month starting from September. Our events which will range from our signature Arts n Chill discussions to more book readings, workshops and other literary events, will culminate in a grand finale in December which will be our most ambitious event to date.


Stay updated on Arts n Chill events by following us on social media @artsnchill and joining our mailing list to get new information concerning our events directly in your mailbox.